Meet Dr. Mui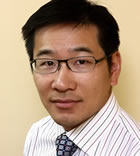 Dr. Bennett Mui was born in Hong Kong. He received his high school education from King's College, Taunton, a boarding school in Somerset, England. Hence, it is understandable when he sometimes confuses hockey as a sport that is played on turf and football as a game that you are only allowed to use your feet. Upon graduation from high school, he followed his family to Canada where he obtained his BSc and DDS degrees from Trinity College and Faculty of Dentistry, University of Toronto. Between 1996 and 1997, Dr. Mui spent a year doing a hospital internship at St. Michael's Hospital where he subsequently served as a staff dentist until the closing of hospital dental clinic. Following that, he practised a year of general dentistry in Scarborough. Before he was accepted into New York University for his specialty program, Dr. Mui already had his research published in the prestigious Journal of Angle Orthodontists. In 2000 upon graduation, Dr. Mui decided to return to Toronto and joined Dr. Barry Shapero at our present clinic.
Dr. Mui is a fellow of the Royal College of Dentists of Canada and is an active member of the American, Canadian and Ontario Associations of Orthodontists. He is also a former president of the Chinese Canadian Dental Society and a former executive of the Federation of Chinese Canadian Professionals and the Toronto Orthodontic Club. Moreover, he has been a clinical instructor at the University of Toronto teaching orthodontics to foreign trained dentists.
Dr. Mui is happily married to his wife, Louise and they have two daughters, Charlotte and Alexandra. When he is not working he loves to spend time with his family, play golf with his buddies, and cook and entertain friends at home.
Dr. Jessica Ebrahimi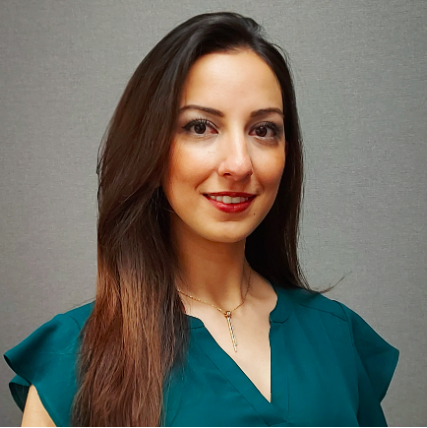 Dr. Jessica Ebrahimi earned both her Bachelor of Science and Doctor of Dental Surgery degrees from the University of Toronto (U of T) with honours on the Dean's list. She was recognized with several awards for outstanding academic achievement including the Dr. Alan K. Joe and Family Scholarship in Orthodontics. She then completed her General Program Residency (GPR) at the Hospital for Sick Children where she managed dental trauma and multi-disciplinary dental management of medically compromised children. She went on to complete her U of T journey by achieving her Masters in Orthodontics and Dentofacial Orthopedics.
Dr. Ebrahimi is a board-certified orthodontist and holds active membership with numerous professional affiliations. She is dedicated to providing all of her patients with beautiful smiles and compassionate care. She is devoted to engaging in continuing educational opportunities in order to always provide the most up-to-date evidence-based orthodontic treatment for patients and their families.
Outside of the office, Dr. Ebrahimi enjoys spending time with her family, cooking, painting, and travelling.